Onward and Upward
ADD TO CART | view cart | ordering and shipping | return to gallery

Onward and Upward – larger view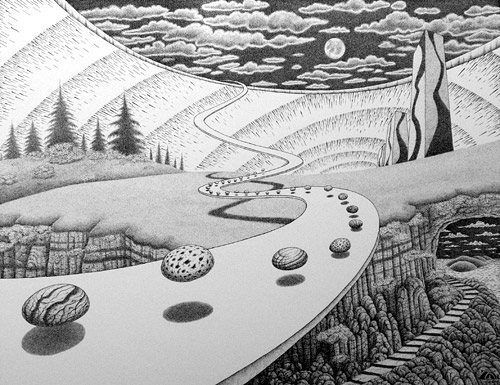 Onward and Upward – detail view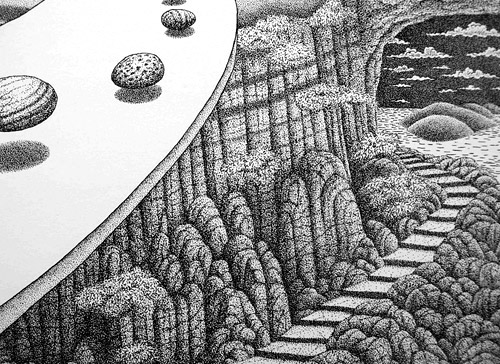 ADD TO CART | view cart | ordering and shipping | return to gallery

"Onward and Upward" is available as an 18" x 24" (46 cm X 61 cm) poster, which has been printed on 100 lb acid free paper with a matte finish.
Each poster is individually signed by the artist and is suitable for framing.
Posters are $12 CAD for one, $10 each for two or three, and $8.75 each for 4 or more posters ($35 for 4 posters). The complete set of 19 posters is available for $148 CAD. (Only $7.77 per poster)
The 19 poster offer can also be customized by adjusting quantities in the Shopping Cart. If your custom set order exceeds 19 posters, the Cart will extend the $7.77 price per poster automatically. However, if it drops below 19 posters, the Cart defaults to $8.75 per poster. Click here to order the complete set of 19 posters.

Purchases can be made using secure e-commerce (PayPal), or by mailing in our printable order form. Please see the ordering and shipping page for more details.
All images presented on this Web site are the sole copyright of Ian Cooper and may not be used, altered or reproduced in any way without his permission.